If you've ever tackled a significant home renovation – especially on an older home – you may have had to use an architect to determine your home's readiness for the renovation. For example, will you have to work around a bearing wall? Can your foundation withstand the weight of that second-floor addition? Such considerations inform the eventual blueprint for your dream house. Then you must hire — either through your architect's network or on your own – a contractor to make the dream a reality.
It's a similar process for organizations migrating applications to a public cloud, such as Microsoft Azure. Before doing any cloud migration, the application's health, stability, and reliability must be carefully assessed, and the migration team must correct all problems before the move. This is especially the case for organizations desiring to modernize their applications to take advantage of the true promise of Intelligent Cloud and PaaS services like Artificial Intelligence, Machine Learning, DBaaS and FaaS to name a few.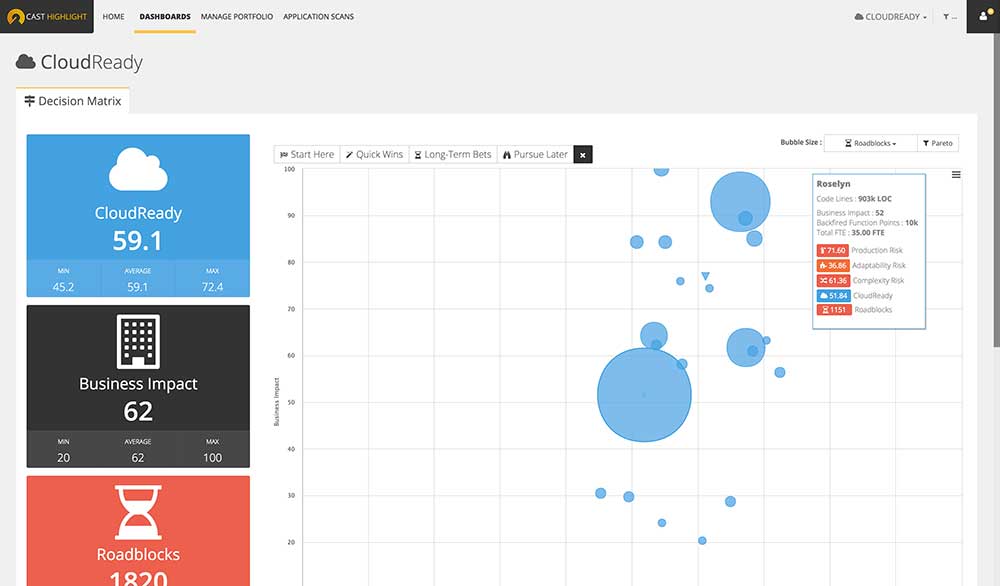 Who Will You Call?
As I mentioned in my recent blog post, a plethora of consulting companies are looking to get a piece of a rapidly growing digital transformation pie. IDC predicts that 60% to 70% of all IT spending will be cloud-based by 2020. As for the here and now, Microsoft reported 89% growth on Azure revenues in its Q4 Fiscal 2018 earnings report. Given this market activity, cloud migration firms are experiencing a bit of a crunch as they seek to satisfy market demands: Their customers want a smooth and efficient migration.
It's a great best practice to get a candid cloud migration assessment of how you can optimize the platform before it's migrated. Better yet is when you can get both a thorough assessment and the actual migration services from a dynamic duo of vendors – a team that meet and exceeds a rigorous set of standards and best practices.
Smarter Cloud Migrations with CAST and Microsoft
Now, with CAST's recent entry into the Microsoft Partner Network, we're looking forward to working with our Microsoft peers—the architects and contractors who can take an application portfolio onto the Azure platform, to better serve organizations taking their applications into the cloud. We can put the CAST Highlight solution suite to work in revealing which system features and functions the cloud migration team must modify for Azure – and what it will take to make those changes. (Going back to that home renovation for a second, think of us as the ones providing an engineering survey.)
When a cloud migration team puts CAST Highlight to work in creating a more robust cloud migration roadmap, the customer and migration team alike can more easily:
Prioritize cloud candidates based on technical and business impacts.
Spot and fix roadblocks that slow down cloud migration.
Identify PaaS boosters to leverage your application value.
Track progress and monitor your Azure journey over time.
Highlight also offers the benefits our unique Cloud Ready Index. This report on application health also lets you compare health metrics with comparable organizations in the customer's sector.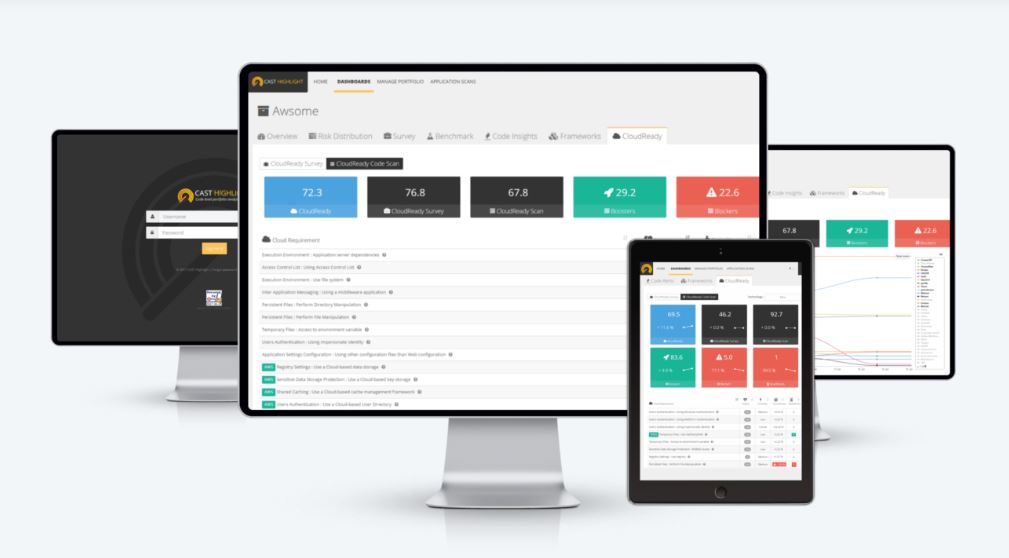 Mapping a Fast Track to Productive Cloud Migration Partnerships
Using CAST Highlight to assess application cloud readiness will accelerate migration to Azure driving Azure Consumption Revenue (ACR) much sooner and potentially at a larger scale. What's more, assessing application cloud readiness with Highlight can foster new cloud migration services opportunities for Microsoft Services or another services partner.
If you'd like to explore the benefits of teaming with CAST on a cloud migration initiative, why not try out Highlight for yourself? Click here for immediate access – you can even browse and report on a set of real applications. Let us know what you think, Partner!