On January 17, nearly 1,200 people from 58 countries watched the fifth annual Software Intelligence Forum broadcast live from New York City's Sony Hall. For over two hours, digital leaders from some of the world's most prestigious and innovative technology, consulting, banking, financial services and investment firms joined together to discuss how they've used software intelligence (SI)—insight into their (mission critical) enterprise application portfolios—to accelerate modernization, boost development velocity, retain and centralize domain knowledge, control risk, leverage cutting-edge automation techniques, improve ongoing maintenance best practices, and much more.
Managing large and complex software portfolios while modernizing cloud: no longer overwhelming
For the eagerly anticipated keynote, CAST founder and CEO Vincent Delaroche moderated a panel discussion of SI iconoclasts including Marsh Mclennan CIO Paul Beswick, Broadridge Senior Technical Fellow Mark Schlesinger, and Capgemini Executive Vice President & Head of Cloud Ravi Kholkar who discussed how they've overcome once insurmountable application modernization hurdles with the advantages SI has unlocked.
"We draw amazing insights to create thematic business outcomes because that's the crux behind any legacy modernization," Ravi said. "We also use SI to drive a strategy across product launches [and] have observed that the [time] saved is 30, 40, sometimes 50% if we have the right intelligence in the mix."
Mark agreed, stating that having insight for development teams and infrastructure teams is nothing short of critical in terms of managing assets appropriately and making sure that they're truly delivering what the business is looking for from a transformation standpoint. "The technology teams use SI and business insights to determine how to create that transformation and effectively implement it on behalf of where the business is looking to go."
Paul added that having a consistent way of looking across a whole portfolio of projects gives a holistic understanding of risk. "Understanding where decisions are being made and where the risk lies is of enormous value—not so you can eliminate it, because practically you can't. But you can be smart about where you put your time and attention."
To watch the keynote, click here.
Google cuts application modernization time by more than half with SI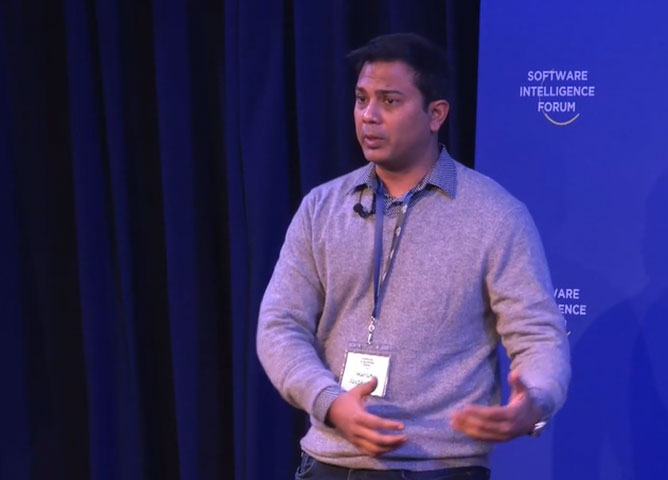 Following the keynote, Google Cloud Platform's Global Director, Application Modernization Harish Jayakumar spoke about how SI powered their transformation efforts, enabling them to shave more than four months off application modernization projects—in some cases as much as eight months.
"To achieve the application rationalization assessments to find out what type of apps clients had was manual…[and it didn't address] the intricacies between them, the dependencies between the code, the risk factors—we didn't have that level of depth," Harish said. "Now with CAST the response from clients and inside Google has been 'Why did we not do this before?'"
Watch the full Google presentation here.
Manulife and application "archeology"
The crowd was then treated to a presentation from Manulife's Vice President of Global Architecture (a.k.a. "chief archeologist") Shawn McCarthy, who said CAST Highlight's SI capabilities enabled him and his team to quickly identify which applications to modernize while empowering them to clearly explain business impacts to leadership, strengthening internal partnerships, communication, and collaboration.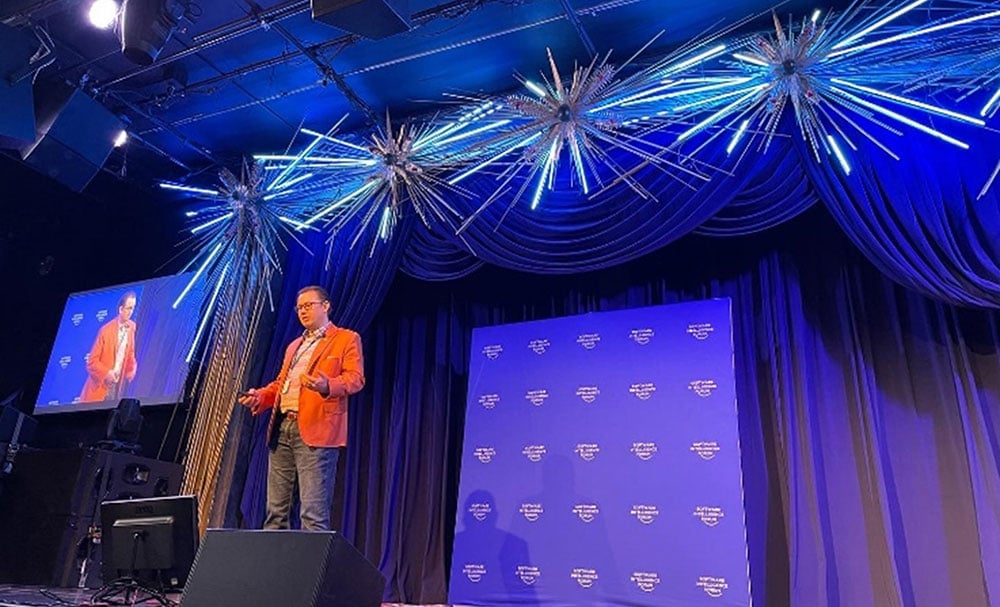 The team leverages high-level SI insights to prioritize applications most urgently in need of updating. From there, the team uses CAST Imaging to automate knowledge transfer and undertake application deep dives, enabling rapid understanding and radically accelerated modernization development work.
"We do analyses of our portfolio using CAST Highlight to give us the broad dimensionality of our application health across all applications to determine which to go after based on business criticality," he said. "It's so much more efficient to have a SI tool do that for you and then you can focus on which areas you want to start going after."
Click here to watch Shawn's full presentation.
Automation + SI: Accenture's modernization "secret sauce"
In the penultimate session, Accenture Managing Director for Automation Gayathri Pallail shared details on how CAST's SI solutions ideally fit their automation strategy.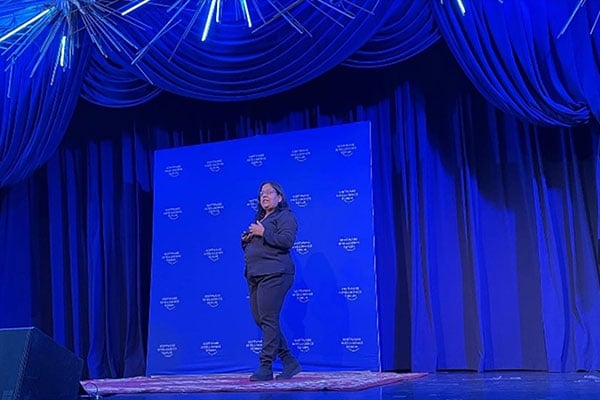 "Bringing together SI insights and the automation advantage definitely helps in terms of improving speed and quality of cloud migrations, modernizations, and the other initiatives that we drive," she said. "SI has become one of the key insights for us to even look at how to prioritize automation use cases and then feeding that into building a journey to cloud roadmap…[for] the way we drive modernization and transformation."
Learn more about Accenture's automation strategy here.
Open-source risk control & development acceleration now go hand in hand
For the final session of the forum Northern Senior Vice President and Head of Quality Engineering Subhadeep Bhattacharjee spoke about how his team has taken a unique approach to accelerating development while controlling risks by standing up an open-source "control tower."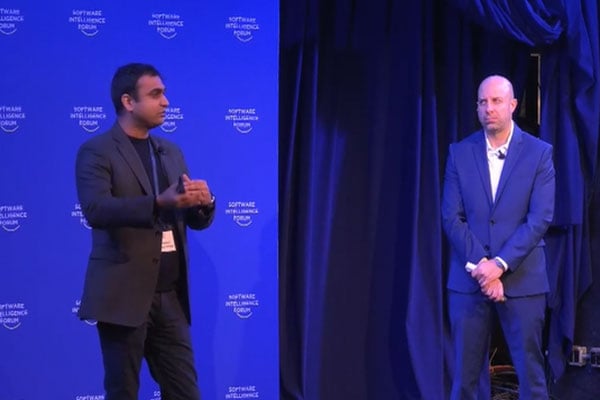 "We've set up a centralized governance policy where we run scans across all applications to understand what is with us today and how developers keep re-engineering and introducing more open source into their software leverage," he said.
There is now visibility across the enterprise with tailored views for key stakeholder groups—development, security, legal, and architecture—all with no disruption to developer productivity.
Learn more about Northern Trust's full "control tower" strategy here.
To check out all the videos from this year's Software Intelligence Forum, click here.