CAST Chief Scientist Bill Curtis becomes Association for Computing Machinery Fellow
New York and Paris – Feb. 14, 2023 - The Association for Computing Machinery (ACM), the world's largest educational and scientific computing society, has named CAST's Bill Curtis as an ACM Fellow, the association's most prestigious member grade. This elite recognition is bestowed on the top 1% of ACM members for outstanding accomplishments in computing and information technology and/or outstanding service to ACM and the larger computing community.
Known for leading development of the Capability Maturity Model (CMM) and People CMM, an IEEE Fellow, author of four books and over 200 articles, Curtis has worked as CAST's chief scientist since 2008, leading the way in automating the production of software intelligence—insight into the inner workings of custom-built applications.
"It's been and continues to be an honor to work alongside Bill for so many years," said Vincent Delaroche, CAST founder and CEO. "His reach can be felt far and wide, directly and indirectly; based in his work, our software intelligence products now help global enterprises, system integrators, and cloud providers deliver faster software enhancements while controlling associated risks. We at CAST are all elated by this recognition and are continually proud to be associated with Bill and his contributions."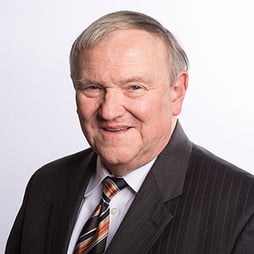 About CAST
CAST, the software intelligence leader, provides software that 'understands' multi-technology software systems and automatically derives insights about their inner workings–interactions between all its elements, transaction flows, data access paths, changes needed to move to cloud, open-source risks, green impact, ISO 5055 compliance, etc. It is used globally by thousands of digital leaders, helping them make smarter decisions, maintain, and transform custom software with greater speed, and exert better ongoing control of the risks involved. Visit castsoftware.com.